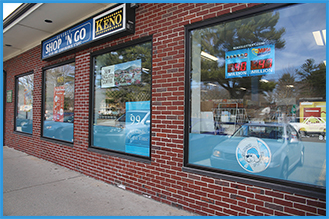 We feature a wide variety of wine, beer, liquor and more. Our wines represent a diverse assortment from America and international countries and are suitable for any budget. We also feature a nice selection of craft beers as well as American and international favorites.
We also feature an assortment of groceries, household goods, coffee and lottery tickets for your convenience.
Please stop by whenever you are in the Beverly area!